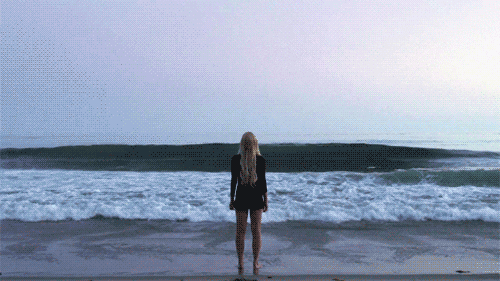 The heat clung to my skin like a bad memory as salt water lapped against my ankles. Even here, on the beach in the early morning hours, summer would not be forgotten. The moon hung in the sky, chasing the horizon, as the sun crept along the waterfront.
    I dropped my shoes in the sand and stepped further out into the ocean until the water skimmed the hem of my dress. I'd said goodbye to Lillie just moments ago. Right about now her family would be packing up their station wagon to go back home to their landlocked city and their every day life. It would be like every other summer and every other girl. Lillie would leave. But unlike the others, she didn't offer empty promises to call, text, and email, because Lillie never made promises she couldn't keep. She had a whole life outside of this little town. One I didn't fit into.
    But I'd be here. The same Ramona I'd always been. Just as much a town attraction as the canoe rentals. Ramona: your one stop summer fling.
    The water pulled at my dress as I went deeper and deeper until I was waist-deep with my skirt splayed out like a tablecloth. The water was familiar to me, like a vice that knew you'd be back.